Sign In
New Customer
Are you new to Kennametal? Create an account and get started.
Create Account
---
Registered Customer
Already have an account? Sign in.
Sign In
New Customer
Are you new to Kennametal? Create an account and get started.
Create Account
---
Registered Customer
Already have an account? Sign in.
Sign In
/
/
/
Additive Manufacturing
Complete additive solutions
We understand downtime is expensive for our customers.
Kennametal Additive Manufacturing (AM) offers a game-changing solution— high-performance materials and parts, produced faster and with the design flexibility of 3D printing.

Kennametal brings nearly a century of materials and manufacturing expertise to every layer of the AM process—from raw material to finished part—helping our customers unlock the full value of 3D printing for applications demanding wear, erosion, corrosion and high temperature performance.

We offer a differentiated portfolio of gas-atomized metal powders—including our Kennametal Stellite™ line—optimized for additive manufacturing.
Metal powders are available direct to customers for use in 3D printing applications or in combination with our end-to-end capabilities to produce fully-finished components.

Read More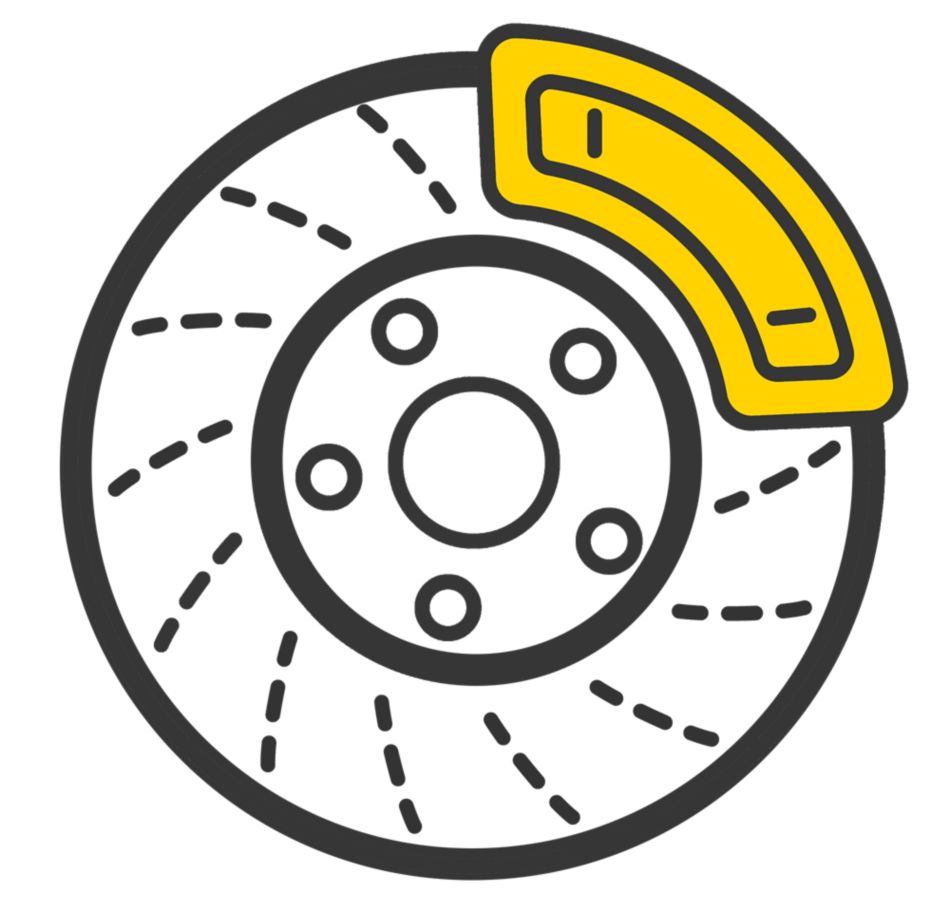 Optimization & Prototyping
We optimize your designs for additive manufacturing—identifying opportunities for part consolidation, better material utilization and improved manufacturing efficiencies.
We also offer prototyping of functional metal parts to shorten development cycles and design iteration, so you can bring products to market faster and easier.

Read More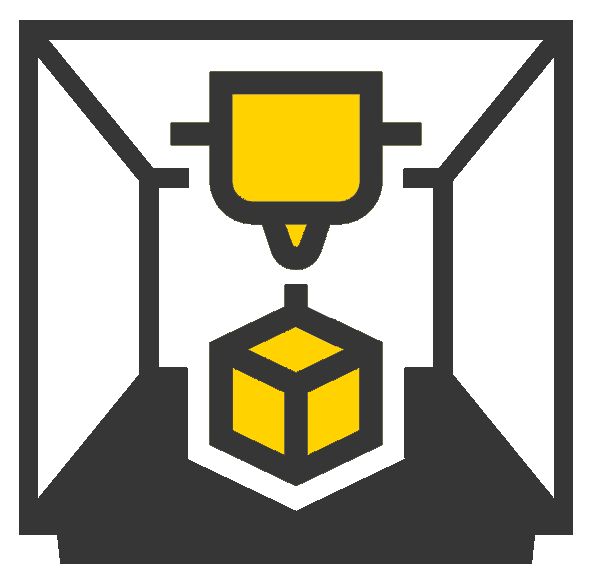 Kennametal offers end-to-end AM solutions for series production parts.
We combine our differentiated metal powders with manufacturing expertise in binder jet and laser powder bed printing technologies, as well as post-print processing, to produce fully finished components and tooling faster—for less downtime and improved performance.

Read More

Proven Performance
Customer Case Study: IMI Critical Engineering
As a leading global supplier of highly engineered flow control systems to the major energy and industrial process sectors, IMI Critical Engineering continually seeks advanced technologies such as additive manufacturing to help deliver better performing, more efficient and cost-effective solutions for extreme operating environments.
Kennametal is partnering with IMI to supply high-performance AM components and materials, such as this complex valve cage for a special application in a combined cycle power plant.  Printed using our proprietary Stellite™ 6-AM-K powder, the component demonstrated excellent wear performance in rigorous field trials.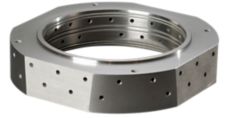 Kennametal AM materials and components, such as this Stellite™ valve cage, go the distance for IMI Critical Engineering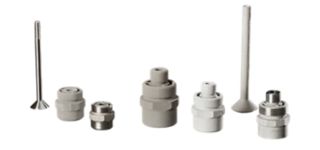 Components additively manufactured by Kennametal using Stellite™ 6-AM-K material for IMI Critical Engineering spray nozzle application.
"Additive manufacturing offers opportunities for more complex design and reduced delivery time. But we cannot compromise on peformance given that the systems we provide are so critical to the safety and efficiency of our customers' operations," said Ajitkumar Sreekumar, Vice President Business Development, IMI Critical Engineering.
"The AM components supplied by Kennametal using their Stellite™ 6-AM-K powder were tested in a highly erosive environment and performed to the same high standards we've come to expect from traditionally manufactured parts. We look forward to exploring other opportunities for additive manufacturing with Kennametal."