Sign In
New Customer
Are you new to Kennametal? Create an account and get started.
Create Account
---
Registered Customer
Already have an account? Sign in.
Sign In
New Customer
Are you new to Kennametal? Create an account and get started.
Create Account
---
Registered Customer
Already have an account? Sign in.
Sign In
Kennametal offers a wide range of metalforming products, including heading dies, EDM blocks, specialty blanks, and wire, bar, and tub drawing.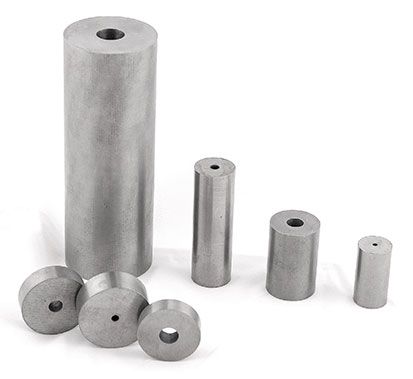 Heading Dies
Cold-forming tools like heading dies are designed to sustain high and repeated stress. Tungsten carbide makes the use of cold-forming technology possible for mass production of high-volume parts like screws, bolts, and rivets. Kennametal's specialty grades make it possible for our heading dies to last a long time and deliver superior part accuracy.
Features and Benefits
Standard offering in sintered unground condition, with optional skim grinding of outside diameter.
Sizes Ø8mm x 6mm to Ø60mm x 100mm height.
Custom die blanks, semi-finished & finished dies are available by request.
Greatly improved dimensional consistency of parts due to excellent transverse rupture strength and pressure resistance
Uniform binder phase and content means substantially higher overall strength
Outstanding tool life and wear resistance
EDM Blocks
Kennametal offers a large selection of conventional and low-corrosion rectangular EDM blanks in stock. Blocks are available in standard sizes and are individually packaged for easy delivery and handling.
Withstand Extensive EDM
Our latest grades for EDM blocks were developed with a proprietary binder system and maintain the hardness and mechanical properties of our conventional grades. They resist the corrosion, pitting, and cracking commonly experienced during electrical discharge machining, especially in thick punches and large die segments.
More Information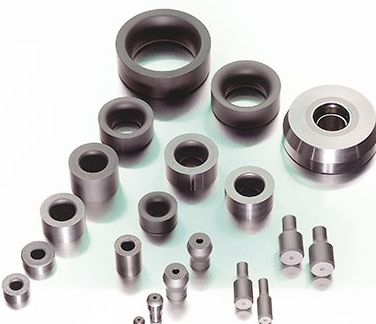 Wire, Bar, and Tube Drawing
The wire, bar, and tube drawing process creates challenging friction conditions from the high flow speeds of the carbide through the die. Kennametal offers tungsten carbide that has exceptionally high strength and excellent performance in these high-friction conditions. Our carbide is available in a range of grades and in die pellets in the following sizes:
Drawing wire from Ø0.2 to 70mm
Drawing steel and non-ferrous bars from Ø10 to 75mm
Drawing tubes from Ø10 to 120mm
All die pellets available according to ISO standards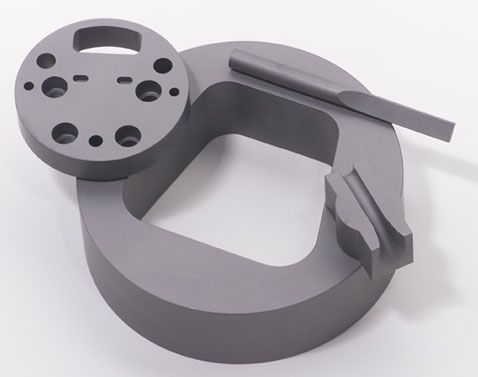 Specialty Blanks
We offer a wide assortment specialty blanks, including:
Preformed and unfinished tools, dies, die sections and components made from tungsten carbide
A range of grades from submicron to extra-coarse
A variety of leading-edge binder formulas
Kennametal specially engineered tungsten carbide components can last more than 10 times longer than steel in most applications.
We engineer our carbide components from a wide assortment of grades so you get the right grade for the right job. Our flexible manufacturing capability means we can make anything from the simplest part to complex custom shapes.
We also can develop and test new tungsten carbide grades that are tailored to your specific needs.
Capabilities include:
Compacting Dies
Forming Dies
Stamping Dies
Drawing Dies
Rod Mill Rolls
Impact Tools
EDM Blanks
Slitter Knives
Container Tooling
Cold Forming Tools